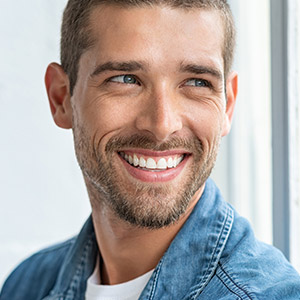 In case you missed it, September is Self-Improvement Month. Don't fret if you weren't aware—we're not sure how the ninth month acquired this celebration of positive human development either. But as long as we're celebrating, do something good for yourself—like improving your smile.
If this doesn't seem like a lofty enough self-improvement goal, remember this: There's much more to a smile than its looks. Smiles "speak" a social language, allowing us to wordlessly communicate acceptance, happiness, or even sympathy. A smile is a valuable part of beginning and maintaining relationships, be they familial, social or professional.
So why not go all out and enhance your smile during Self-Improvement Month? To that end, here are a few options:
Teeth whitening. Maybe your teeth are a little yellowed. If you have mild to moderate enamel staining, consider undergoing a professional whitening procedure. We use a safe but effective solution to give you just the level of brightness you want. And with proper maintenance and occasional touch-ups, you can have a brighter smile for years.
Bonding, veneers or crowns. If your teeth have chips, heavy discolorations or other mild to moderate defects, we can offer a variety of solutions. We can bond special dental materials to repair slight defects that make a tooth look good as new. For moderate flaws, heavy staining or slight gaps, we can bond a custom-made veneer to the front of teeth to hide these imperfections. We can also cap teeth with natural-looking crowns to cover larger disfigurements.
Orthodontics. Misaligned teeth can detract from an otherwise attractive smile. Orthodontics can help—and as long as you're in good oral and general health, you can undergo bite correction at any age. Braces aren't your only option: Removable clear aligners are nearly invisible to others, and because they're removable, they make it easier to keep your teeth clean.
Dental implants. Missing teeth can definitely dim a smile. And while there are a number of restoration options, dental implants are one of the top choices. Implants not only look and feel lifelike, they're exceedingly durable. Although they may be more expensive up-front, they have been shown to last longer and tend to require less maintenance than other restorations. Dental implants are a worthwhile investment in a long-term smile.
Cosmetic enhancements like teeth whitening or bonding may require only one or two visits, while other options like orthodontics or implants can take much longer. But you can still get the ball rolling now. Make an appointment this month for a full dental exam and consultation to start your journey toward improving your smile.
If you would like more information about enhancing your smile, please contact us or schedule a consultation. To learn more, read the Dear Doctor magazine article "Cosmetic Dentistry: A Time for Change."