Posts for tag: dental care
By Park Hill Dental Arts
January 21, 2021

You know you should see the dentist about that nagging tooth or gum problem, but you keep putting it off. Truth be told, you're a little nervous that your treatment visit might be unpleasant.
In one sense, your concern isn't unreasonable: The teeth and gums abound in nerves that are more than effective in signaling pain. Even minor dental procedures can trigger discomfort. In another sense, though, there's no need to worry, thanks to pain-numbing techniques using local anesthesia.
The term "local" is used because the applied anesthetic only affects the area and surrounding tissues needing treatment. The anesthetic drugs temporarily block nerve electrical impulses from transmitting pain signals to the brain. Unlike general anesthesia, which requires placing a patient in an unconscious state, a patient can be awake, yet feel no sensation around the anesthetized tissue.
Dentists typically use a two-step method to prevent patients from feeling any pain during a procedure. First, they apply a topical local anesthetic to the surface of the gums. Once these top layers have been numbed, they numb the underlying tissues by injecting the anesthetic with a needle. The goal of a topical application is to ensure the patient doesn't feel the prick of the needle used for deep tissue anesthesia.
Dentists follow strict protocols using anesthesia that have been developed over several decades. As a result, local anesthesia has revolutionized dental care and greatly reduced patient discomfort safely and effectively. Its effectiveness has in fact led to a common complaint that the numbness may linger long afterwards. But that also has been addressed with better combinations of anesthetic drugs to reduce the duration of the numbing effect.
And not only does local anesthesia make for a more relaxing and pleasant experience, it also benefits the dental provider. Dentists tend to work more efficiently when they know their patients aren't in discomfort, which can result in better treatment outcomes.
If you've been putting off a trip to the dentist because you think it might be painful or uncomfortable, put those concerns to rest. With the help of local anesthesia, dental treatment can be relaxing and pain-free.
If you would like more information on having a pain-free experience at the dentist, please contact us or schedule an appointment for a consultation. You can also learn more about this topic by reading the Dear Doctor magazine article "Local Anesthesia for Pain-Free Dentistry."
By Park Hill Dental Arts
July 05, 2020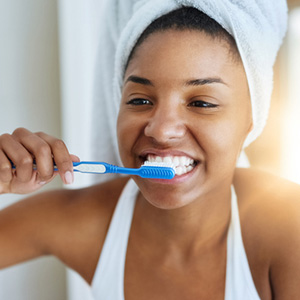 It's a sad fact: Many people postpone needed dental treatment because of their finances. There's no doubt that treatments for many tooth and gum problems can be expensive. But delaying treatment can make matters worse—and when they do see their dentist to address the issue, the costs can skyrocket.
The thriftiest way to manage your dental health is to prevent disease before it occurs or seek treatment as early as possible. You may incur some initial expense, but you'll pay less in the long-run and have better health to boot.
Here's a common sense approach for easing the impact of dental care on your budget.
Form a customized care plan. The key to keeping your dental expenses in check is to be proactive, not reactive with your care. Don't wait until you begin noticing problems—instead, invest in regular dental visits where your dentist can assess your ongoing individual risk for dental disease. Using that assessment, your dentist and you can then create a care plan that lowers your disease risk and promotes optimal health.
Adopt sound hygiene practices. A simple toothbrush and a roll of floss could save you thousands in dental care costs over a lifetime. Using them daily removes dental plaque, the top cause for both tooth decay and gum disease. Couple that with regular dental cleanings and your risk for costly dental disease will go down significantly.
Try less expensive, short-term restorations. Even with the best prevention strategy, there's always a chance you'll encounter a problem with your teeth or gums. Unfortunately, the best permanent fix may be more than your budget can handle. In that case, consider a less expensive restoration (like resin or glass-based fillings) to protect and restore your problem teeth until you can afford a better permanent solution.
Talk with your dentist about long-term financing. Spreading out the bill for dental treatment over several payments can help you manage unforeseen costs. Talk with your dentist about treatment financing options they offer or sponsor. If possible, have a contingency plan for payment in place before you need it—just in case.
Any kind of dental care, even preventive maintenance, can cost you. But if you manage your care wisely, you can keep that cost to a minimum.
If you would like more information on managing your dental health, please contact us or schedule an appointment for a consultation.
By Park Hill Dental Arts
September 28, 2019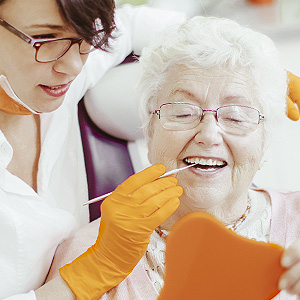 While some aspects of regular dental visits are much the same for everyone, they can be more involved for an older adult. That's because people later in life face an increased risk of dental disease and other age-related issues.
If you're a caregiver for an older adult, you'll want to be aware of these heightened risks. Here are 4 areas of concern we may check during their next regular dental visit.
Oral cancer. While it can occur at any age, cancer is more prevalent among older adults. Although rarer than other cancers, oral cancer's survival rate is a dismal 50% after five years. This is because the disease is difficult to detect early or is misidentified as other conditions. To increase the odds of early detection (and better survival chances) we may perform a cancer screening during the visit.
Dental disease. The risks for tooth decay and periodontal (gum) disease also increase with age. A primary risk factor for older people is a lack of adequate saliva (the mouth's natural disease fighter) often caused by medications or systemic conditions. We'll watch carefully for any signs of disease, as well as assess their individual risk factors (including medications) for decreased oral health.
Dentures. If they wear dentures, we'll check the appliance's fit. While dentures can wear with use, the fit may also grow loose due to continuing bone loss in the jaw, a downside of denture wearing. We'll make sure they still fit comfortably and aren't stressing the gums or supporting teeth. It may be necessary to reline them or consider replacing them with a new set.
Oral hygiene. Brushing and flossing are just as important for older adults as for younger people for preventing dental disease, but often more difficult due to mental or physical impairment. We can note areas of bacterial plaque buildup and recommend ways to improve their hygiene efforts.
Depending on how well your older adult can care for themselves, it may be advisable for you to come with them when they visit us. Our dental team can provide valuable information and advice to help you help them have a healthier mouth.
If you would like more information on dental care for older adults, please contact us or schedule an appointment for a consultation. You can also learn more about this topic by reading the Dear Doctor magazine article "Aging & Dental Health."