Posts for tag: oral hygiene
By Park Hill Dental Arts
March 12, 2019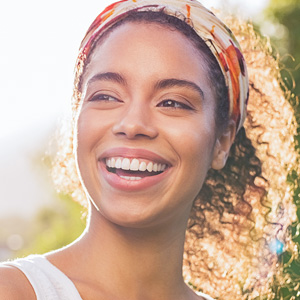 What does spring mean to you? The season officially starts on March 20th, but depending where you live you might start seeing the signs earlier or later. We often think of spring as a time of new beginnings—when the first green buds appear and the earth wakes up from its winter sleep. Spring is also a great time to break out of those old winter routines and make positive changes in your life; for example, learning to manage stress, improving sleep habits and getting more exercise. To those worthy aims, we'd like to add one more suggestion: This spring, make it a goal to improve your oral hygiene!
Maintaining good oral hygiene often results in fewer cavities, reduced gum disease and better checkups at the dental office. But for some people it can mean a lot more. A growing body of research points to a connection between oral health and overall health—especially when it comes to systemic (whole-body) diseases such as diabetes, cardiovascular disease, rheumatoid arthritis and others. In many instances, improving oral health can lead to better management of these diseases.
So how do you start improving your oral hygiene? Glad you asked! Here are a few tips to get you started:
Brush twice a day with fluoride toothpaste, AND floss once a day—every day! Use a soft-bristled toothbrush for gentle, effective cleaning.
Limit between-meal snacks to give your mouth a chance to neutralize the acids that can cause tooth decay.
Stay away from sweetened and acidic drinks like soda (even diet), so-called "sports" and "energy" drinks, and other foods and beverages with a high sugar content.
Drink plenty of water to increase production of healthful saliva and keep your whole body properly hydrated.
Visit the dental office regularly for checkups and professional cleanings. This is essential for good oral hygiene. A professional cleaning can remove hardened plaque deposits that can't be cleaned effectively at home. A thorough dental exam can find and resolve small problems before they become big headaches (or toothaches)—and even help prevent them from happening!
Practicing good oral hygiene is the best way to keep your smile healthy for your whole life. And having a bright, healthy smile is a great way to greet the new season!
If you have questions about oral hygiene, please contact us or schedule an appointment for a consultation. You can read more in the Dear Doctor magazine articles "Good Oral Health Leads to Better Health Overall," and "10 Tips For Daily Oral Care at Home."
By Park Hill Dental Arts
January 10, 2019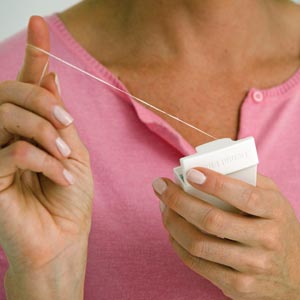 Now that we're into the New Year, it's a good time to look over your list of resolutions. Did you remember to include dental health on your list? Here's one simple resolution that can help keep your smile bright and healthy through the New Year and beyond: Floss every day!
Your oral hygiene routine at home is your first line of defense against tooth decay and gum disease. While brushing your teeth twice a day effectively removes much of the food debris and dental plaque from your teeth, brushing alone is not sufficient to remove all the plaque that forms on your teeth and around your gums. For optimal oral health, flossing once a day is also necessary.
Which teeth do you need to floss? Any dentist will tell you, "Only the ones you want to keep!" And yet according to a national survey of over 9,000 U.S. adults age 30 and older, nearly 70% don't floss every day, and nearly one third admit that they don't floss their teeth at all. Unfortunately, if you don't floss, you'll miss cleaning about a third of your tooth surfaces. When plaque is not removed, this sticky film of bacteria releases acids that cause cavities and gum disease. With dental floss, however, you can clean between the teeth and around the gums where a toothbrush can't reach.
Flossing is an essential component of good oral hygiene. Still, daily flossing seems to be a harder habit to get into than brushing. Some people tense up their cheek muscles while flossing, making it harder to comfortably reach the back teeth, so remember to relax as you floss. If unwaxed floss doesn't glide easily between teeth, try waxed floss. If you have trouble using traditional dental floss, you can try threader floss, which has a rigid tip, interdental brushes, floss picks, or a water flosser, which cleans by way of pressurized water.
It's not too late to add one more resolution to your list, and flossing is a habit that will go a long way toward keeping you in the best oral health. And along with good dental hygiene at home, regular professional dental cleanings and checkups are key to a healthy smile. If you would like more information about maintaining excellent dental health, please contact us or schedule a consultation. To learn more, read the Dear Doctor magazine articles "Daily Oral Hygiene" and "Flossing—A New Technique."
By Park Hill Dental Arts
December 31, 2018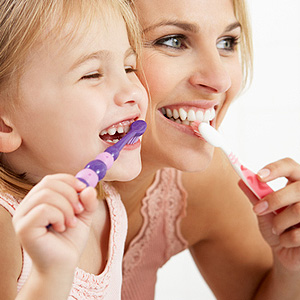 We all have habits: things we do every day often without consciously thinking. Some of them are good; some not so much. And many of them took root in childhood.
That's why it's important to help your children form good habits in their formative years, especially regarding oral health. Here are 4 areas to focus on developing good dental habits — and avoiding bad ones.
Keep teeth and gums clean. The best defense against dental disease is stopping plaque, a thin film of bacteria and food particles, from building up on tooth surfaces. That means brushing and flossing each day, along with regular dental cleanings and checkups. You should begin cleaning your child's teeth as soon as they appear in the mouth with a clean towel or rag at first and later brushing them. Eventually, teach your children to brush and floss for themselves. Dental visits should also begin around their first birthday.
A nutritious diet equals healthy teeth. The saying, "You are what you eat," is especially true about teeth. Help your child form a nutritious diet habit by providing meals rich in fresh fruits and vegetables, quality protein and dairy products. You should also restrict their sugar intake, a primary food for bacteria that cause tooth decay; try to limit sweets to mealtimes and avoid constant snacking.
Avoid habits with hidden dangers. Actually, this one is about you — and what you might be doing to increase your child's risk for dental disease. Avoid actions that increase the chances of transmitting oral bacteria from you to your infant, like kissing on the lips or licking a pacifier to clean it. You should also avoid giving your child night-time bottles or sippy cups filled with milk, formula or any sweetened liquid — likewise for pacifiers dipped in something sweet.
Steer them away from future bad habits. As children become teenagers, they're eager to stretch their wings. While this is normal and good, they can get into habits with dire consequences for oral health. You should by all means steer them away from tobacco use or oral piercings (tongue and lip bolts especially can wreak havoc on tooth structure) that can harm their teeth and gums.
If you would like more information on dental care for children, please contact us or schedule an appointment for a consultation. You can also learn more about this topic by reading the Dear Doctor magazine article "Dentistry & Oral Health for Children."