Posts for tag: orthodontic treatment
By Park Hill Dental Arts
September 23, 2020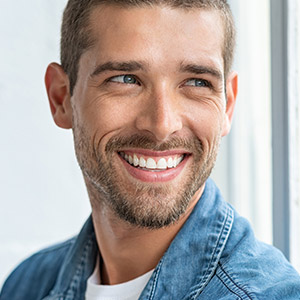 In case you missed it, September is Self-Improvement Month. Don't fret if you weren't aware—we're not sure how the ninth month acquired this celebration of positive human development either. But as long as we're celebrating, do something good for yourself—like improving your smile.
If this doesn't seem like a lofty enough self-improvement goal, remember this: There's much more to a smile than its looks. Smiles "speak" a social language, allowing us to wordlessly communicate acceptance, happiness, or even sympathy. A smile is a valuable part of beginning and maintaining relationships, be they familial, social or professional.
So why not go all out and enhance your smile during Self-Improvement Month? To that end, here are a few options:
Teeth whitening. Maybe your teeth are a little yellowed. If you have mild to moderate enamel staining, consider undergoing a professional whitening procedure. We use a safe but effective solution to give you just the level of brightness you want. And with proper maintenance and occasional touch-ups, you can have a brighter smile for years.
Bonding, veneers or crowns. If your teeth have chips, heavy discolorations or other mild to moderate defects, we can offer a variety of solutions. We can bond special dental materials to repair slight defects that make a tooth look good as new. For moderate flaws, heavy staining or slight gaps, we can bond a custom-made veneer to the front of teeth to hide these imperfections. We can also cap teeth with natural-looking crowns to cover larger disfigurements.
Orthodontics. Misaligned teeth can detract from an otherwise attractive smile. Orthodontics can help—and as long as you're in good oral and general health, you can undergo bite correction at any age. Braces aren't your only option: Removable clear aligners are nearly invisible to others, and because they're removable, they make it easier to keep your teeth clean.
Dental implants. Missing teeth can definitely dim a smile. And while there are a number of restoration options, dental implants are one of the top choices. Implants not only look and feel lifelike, they're exceedingly durable. Although they may be more expensive up-front, they have been shown to last longer and tend to require less maintenance than other restorations. Dental implants are a worthwhile investment in a long-term smile.
Cosmetic enhancements like teeth whitening or bonding may require only one or two visits, while other options like orthodontics or implants can take much longer. But you can still get the ball rolling now. Make an appointment this month for a full dental exam and consultation to start your journey toward improving your smile.
If you would like more information about enhancing your smile, please contact us or schedule a consultation. To learn more, read the Dear Doctor magazine article "Cosmetic Dentistry: A Time for Change."
By Park Hill Dental Arts
April 06, 2020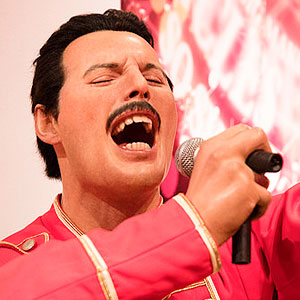 The movie Bohemian Rhapsody celebrates the iconic rock band Queen and its legendary lead vocalist, Freddie Mercury. But when we see pictures of the flamboyant singer, many fans both old and new may wonder—what made Freddie's toothy smile look the way it did? Here's the answer: The singer was born with four extra teeth at the back of his mouth, which caused his front teeth to be pushed forward, giving him a noticeable overbite.
The presence of extra teeth—more than 20 primary (baby) teeth or 32 adult teeth—is a relatively rare condition called hyperdontia. Sometimes this condition causes no trouble, and an extra tooth (or two) isn't even recognized until the person has an oral examination. In other situations, hyperdontia can create problems in the mouth such as crowding, malocclusion (bad bite) and periodontal disease. That's when treatment may be recommended.
Exactly what kind of treatment is needed? There's a different answer for each individual, but in many cases the problem can be successfully resolved with tooth extraction (removal) and orthodontic treatment (such as braces). Some people may be concerned about having teeth removed, whether it's for this problem or another issue. But in skilled hands, this procedure is routine and relatively painless.
Teeth aren't set rigidly in the jawbone like posts in cement—they are actually held in place dynamically by a fibrous membrane called the periodontal ligament. With careful manipulation of the tooth, these fibers can be dislodged and the tooth can be easily extracted. Of course, you won't feel this happening because extraction is done under anesthesia (often via a numbing shot). In addition, you may be given a sedative or anti-anxiety medication to help you relax during the procedure.
After extraction, some bone grafting material may be placed in the tooth socket and gauze may be applied to control bleeding; sutures (stitches) are sometimes used as well. You'll receive instructions on medication and post-extraction care before you go home. While you will probably feel discomfort in the area right after the procedure, in a week or so the healing process will be well underway.
Sometimes, dental problems like hyperdontia need immediate treatment because they can negatively affect your overall health; at other times, the issue may be mainly cosmetic. Freddie Mercury declined treatment because he was afraid dental work might interfere with his vocal range. But the decision to change the way your smile looks is up to you; after an examination, we can help you determine what treatment options are appropriate for your own situation.
If you have questions about tooth extraction or orthodontics, please contact our office or schedule a consultation. You can read more in the Dear Doctor magazine articles "Simple Tooth Extraction" and "The Magic of Orthodontics."
By Park Hill Dental Arts
February 26, 2020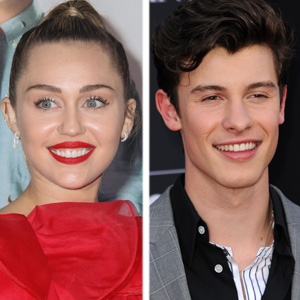 The 2019 Grammy Awards was a star-studded night packed with memorable performances. One standout came from the young Canadian singer Shawn Mendes, who sang a powerful duet of his hit song "In My Blood" with pop diva Miley Cyrus. But that duo's stellar smiles weren't always quite as camera-ready as they looked that night.
"I had braces for four and a half years," Mendes told an interviewer not long ago. "There's lots and lots and lots of photo evidence, I'm sure you can pull up a few." (In fact, finding one is as easy as searching "Sean Mendes braces.")
Wearing braces puts Mendes in good company: It's estimated that over 4 million people in the U.S. alone wear braces in a typical year—and about a quarter of them are adults! (And by the way: When she was a teenager, Miley Cyrus had braces, too!)
Today, there are a number of alternatives to traditional metal braces, such as tooth-colored braces, clear plastic aligners, and invisible lingual braces (the kind Cyrus wore). However, regular metal braces remain the most common choice for orthodontic treatment. They are often the most economical option, and can be used to treat a wide variety of bite problems (which dentists call malocclusions).
Having straighter teeth can boost your self-confidence—along with helping you bite, breathe, chew, and even speak more effectively. Plus, teeth that are in good alignment and have adequate space in between are easier to clean; this can help you keep your mouth free of gum disease and tooth decay for years to come.
Many people think getting braces is something that happens in adolescence—but as long as your mouth is otherwise healthy, there's no upper age limit for orthodontic treatment. In fact, many celebrities—like Lauren Hutton, Tom Cruise and Faith Hill—got braces as adults. But if traditional braces aren't a good fit with your self-image, it's possible that one of the less noticeable options, such as lingual braces or clear aligners, could work for you.
What's the first step to getting straighter teeth? Come in to the office for an evaluation! We will give you a complete oral examination to find out if there are any problems (like gum disease or tooth decay) that could interfere with orthodontic treatment. Then we will determine exactly how your teeth should be re-positioned to achieve a better smile, and recommend one or more options to get you there.
If you have questions about orthodontic treatment, please contact our office or schedule a consultation. You can read more in the Dear Doctor magazine articles "The Magic of Orthodontics" and "Lingual Braces: A Truly Invisible Way to Straighten Teeth."